Being the better of two is very difficult & not just for reasons we readily admit: long hours, dedication, the grinding work required to re-seed downturning passion & make it grow when you know — or at least hope — you have no real competition on the other side. I'm talking about presidential campaigns, specifically what happened last week. We saw two men of very different provenance (though not necessarily of hugely divergent "core values," but that's not for now) stand in front of blocks of wood & glass to explain how they "contrast."
"Correct," you're probably thinking. "That's what a debate is." But no, well, also yes, but no. No insofar as Barack Obama has no space in his heart for establishing crystalline attacks against his opposition in order to establish the most important contrast of any debate: Me Good, You Bad. It's a problem that's walked around with him throughout his term — an inability to succinctly & aggressively "power contrast" his ideas from the ideas of his opposition. This stifling aversion to conflict & -trast has stymied our national discourse & progress & is regrettable. There's a secret place in all of us that wants to respect the quiet equanimity B.O. displays when being attacked & refusing to fight back, but the whole rest of us (which, I put forth, is the most truly American part of us) wants a fight where both guys are deep in the mud, splattering it all over each other.
Perhaps that is better, truly better. Presidential strength doesn't manifest as pithy mud-slinging. What was I thinking?
Well, I was trying to think: What does it mean to be the better of two behemoths?
There are — without question — nights when Barack simply does not want to continue, nights of quiet consternation — probably while sneaking an e-cigarette in some cement janitor's closet in the bowels of the White House — where he thinks "Why?" & "For how much longer?" & "I'm better than this" & "I wish I could be a better dad" & "This country is full of fools and liars who deserve a baron who robs instead of a Barack who tries and fails to soar bipartisanly."
Down there, in the janitors closet, staring at a piece of flypaper, wondering how long it's been there, if the husks of corpses knew other comtemplative commanders. Did Clinton or Carter see this yellow ribbon? Did Ike? Everyone told him it would be difficult.
"When was flypaper invented?" he might think. "Who invented it? I should give him a medal, if he's still alive."
"What a thing, flypaper," he'd say aloud, then suck his breath in — no one should find him, even though the night watch knows  he's down there; even though they're probably waiting around the bend ten feet away, listening for the click of the latch. Footsteps down the hall, rolling wheels of an industrial garbage can.Shit, the janitor. Barack secrets the e-cig in the pocket of his nightshirt & prepares for a strange "Hello" as he hears the man continue past. Then the president continues his doubting revery.
"Why?" is the big question. "I could've been…" he doesn't finish.
What could he have been? A scientist? A public defender? Essayist? Imagine the anger and inability you, Barack, currently feel magnified by distance & ignorance. All you can do in response is develop some bullshit solar panel no one's going to waste their money on actually purchasing or defend another kid-made-man through circumstance who, though legally guilty, is only really guilty of circumstance of birth or writing some bullshit essay on a blog, wondering about the president. What then? You wouldn't even have a janitors closet in your basement in which to sneak e-cigarettes, you'd have crippling debt & probably different trousers. You'd be asleep right now, but just as afraid to wake up as you are tonight.
"He doesn't know," Barack thinks. "Doesn't know the abiding fury of attempting to please them all in the face of a Congressional stonewall; doesn't know the true weight of each word; doesn't know how lonely it is."
"Oh," Barack sighs & takes a final drag, pockets the contraption. They don't even taste like cigarettes, let alone make him feel the old combination of disgust & accomplishment. He should sleep, he knows. Big day tomorrow, he knows. Big day every day until they are just days again. Just a few weeks until the next change, could be good, could be bad. Who knows. Who knows which is which. Who knows anything.
"I can't," he hopefully resolves, hopefully. Hopefully, that old anger and fire will come back. Imagine, losing to an heir, to a twerp.
One final glance at the flypaper before he pushes down the handle to prevent the hinge's creaking.
I've been doing this really interesting new thing lately: I've been reading books. See, books do this strange thing with words, where they take them and make whole new worlds for the reader to experience, worlds which cleave permanent striations in the space between your heart and mind, words that –– wait, I'm getting ahead of myself here. I forgot to tell you what's going on with me & why "reading books" is a new thing.
I'm 25 & almost all of the work I do is put on the internet, so I am almost always on the internet or making things to put on the internet, which means I'm spending the majority of my time doing one thing: checking. I check twitter, tumblr, & instagram incessantly,  unconsciously, mindlessly — sometimes I close a browser tab to re-open the site I was just on and re-load the posts I just read — throughout the day, I also check Facebook occasionally & this one time I checked Pinterest, but it sucked.
I scroll and scroll, I click on the button when the button gets stuck with a little red circle with a number in it (the little red circle means "Click the button," so I click the button). I've been doing this for three years — before that, I would mostly just use the internet to look for music, read news, or (embarassingly) read rollerblading message boards — and a creeping pain has been sneaking up behind my psyche, gripping it every so often & making my heart & brain hurt for myself & for my generation.
I'm not writing to belittle or besmirch people for the choices they make, I'm not even writing to criticize these sites or question their utility, I'm simply chronicling a sadness, a loss, that I feel spurting forth from my lizard brain to my thinking brain. I think my lizard brain is trying to say something to me, it's saying: You are dying. But it's also saying something else, it's saying: All this time spent reading status updates, memes, retweets, reblogs, re-memes, contextualized ads, ludicrous opinions from media sensations, ludicrous opinions from ignorant people in towns you've never heard of, and pictures of other people's vacations is draining you of a sense of place and purpose.
I don't know what to do about this, I don't think I'm addicted to these activities, though I do believe they are inadvertently (or -advertently, it doesn't matter) designed to create a sense of addictive pseudo-fulfillment a la "Someone I like liked the thing I thought of!" or "Wow, people I respect do things I respect & admire, I must be a good person for choosing to respect & admire them" or "I really have to pee, why won't this video load? Oh god, it's six minutes long? I'm gonna go pee…oh wait! It stopped buffering: nice."
And those above feelings cause simultaneous and concomitant feelings of "What the fuck am I doing. Who the fuck cares about this. Holy shit, this is boring. There's got to be better stuff somewhere on the internet…maybe I should go over there."
And that's the myth of the Internet: that it can take us over there, where's it better, where it's worth it, where you're happy. I mean, shit, it's the World Wide Web, you can Connect to anyone in the world. There's got to be some diamond out there that'll make my screen time worth spending, yes?
But there is no there, especially now. Because of search algorithms & the massive amount of potential money available, the Internet is a lustrous & vicious monster bathing itself in its own content, re-contextualizing & regurgitating the same hackneyed story with different players (BREAKING: Someone NAKED Something or BREAKING: C-List Celebrity Says Thing He Will Regret or LOL: A Thing We've Already Agreed Is Funny, But Contextualized Within Some King Of Branded Experience or Pop Culture Reference) & the belief is: if you don't play the game, you sink, so nobody really tries. Nor should they, I guess. But it's starting to wear on us, the Internet users. We're getting tired.
SBC, a Yahoo DSL partner, used to have the slogan "It's the internet that logs onto you" & that's basically what's been happening to me lately, I've been logged on, I've slogged over and landed clogged up with useless minutia, horrific images, memes that've been beaten so hard they're horse jerky by now. What do I have to show for it? I'm not sure.
Something I am sure of is this: for all the junk food satisfaction that a good tweet or a silly gif or an outraged blog post might stir in my belly, nothing — really, nothing nothing — makes me feel more like a single human who is a part of a hurdling, throbbing collective of ideas, hopes, dreams, desires, & potential than finishing a book or a film that someone poured months or (usually) years of their life into. And that feeling, that connection to the humans of the world, that's what life is for, isn't it?
I hope so.
KIRK UPDATE: We must be at a cultural breaking point! Maude Apatow, Judd's 13 (14?) year old daughter just wrote a post for Hello Giggles called "Falling Out of Love with Twitter". Our posts are similar, as they should be. I suspect more and more of this will be happening in the coming months. There is a growing unease in our culture & — like Jack Nicholson says — Something's Gotta Give.
If Obama told the world, "I am my brother's keeper," Paul Ryan responded, "I have no brother."
Sarah Palin's veep selection caused an uproar in 2008, mainly because she didn't know what she was talking about. She couldn't name a newspaper and she thought she could see Russia from her house. Paul Ryan is no Sarah Palin. He is wildly smart, impressively articulate, and has held his core beliefs for his entire life, regardless of their popularity. He may worship himself over all others, but he at least he's not full of shit.
"I swear, by my life and my love of it, that I will never live for the sake of another man, nor ask another man to live for mine." – Ayn Rand
"Money is the barometer of a society's virtue." -Ayn Rand
"But the reason I got involved in public service, by and large, if I had to credit one thinker, one person, it would be Ayn Rand." – Paul Ryan
Ryan fundamentally believes in Randian individualism.  He fundamentally believes that helping anyone but yourself is a flawed plan. Helping others is not the job of humanity. He disagrees with the heart of every major religious teaching of the past two millennia, and instead aligns himself with the intellect of Ayn Rand, an atheist that spoke of self-interest as a key to freedom.
When George W. Bush called himself a Compassionate Conservative, he was trying to distance himself from Libertarians like Paul Ryan. And now, a heartbeat away from the Presidency, Paul Ryan could be the one to finally eliminate compassionate (and yes, religious) values from American ideology.
Rand's philosophy, the same one Paul prescribes to, shares none of the compassionate values that have defined humanity for centuries. Rand's philosophy, the same one Paul prescribes to, shares none of the kindness found in the Bible:
"Jesus answered, 'If you want to be perfect, go, sell your possessions and give to the poor, and you will have treasure in heaven. Then come, follow me.'" Matthew 19:21
"If you give to the poor, your needs will be supplied! But a curse upon those who close their eyes to poverty." Prov 27:28
"John answered, "Anyone who has two shirts should share with the one who has none, and anyone who has food should do the same." Luke 3:11
According to a statistical analysis by Nate Silver at the NY Times, Paul Ryan is the most ideologically extreme Vice Presidential selection since 1900. That means, of any candidate examined since 1900, he is the furthest from the center. Further than Dick Cheney. Further than Dan Quayle. Further than Walter Mondale. He is, statistically, the most extreme Vice Presidential choice in over 100 years.
Paul Ryan's extreme budget, The Path to Prosperity, is now a centerpiece of the 2012 campaign. This budget would result in the the following:
27 Million people would lose their current Medicare coverage
33 Million people would lose the access to healthcare granted by the ACA
Millionaires would would get a new $265,000 tax cut (on top of $129,000 from extended Bush cuts), while 62% of Ryan's spending cuts would come from programs benefiting the poor and the Middle Class
Social Security would at least be partially privatize
The retirement age would be raised
Head Start would be cut. Pell grants would be cut.
Medicaid would turn into unregulated block grants for states to use without oversight
Everyone from Barack Obama to George W Bush to John Boehner to Jesus thinks that Paul Ryan's vision for America is heartless. At their core, Ryan's beliefs are cynical and cold and they distrust the American people.
Paul Ryan believes Ayn Rand. Ayn Rand believes you should have a strong self interest because everyone else will eat you alive. She says to look out for no one because no one is as great as the yourself. Paul Ryan believes no one is as great as himself.
And while Abe Fucking Lincoln believed in the limits of a human's individual potential when he said, "The legitimate object of government is 'to do for the people what needs to be done, but which they can not, by individual effort, do at all, or do so well, for themselves,'" Rand believes "Every government interference in the economy consists of giving an unearned benefit, extorted by force, to some men at the expense of others." In other words, Rand thinks helping others is akin to theft.
While I am an atheist myself, I still believe that Jesus knew a thing or two about being kind to those around you. To treat each other the way you'd like to be treated. Paul Ryan's belief system is an atheism with a single value: wealth. America, as told by Lincoln, and Obama, and even George W Bush, was built on a compassionate and kind collectivism. I am my brother's keeper.
Paul Ryan's cold, cynical Randian philosophy seeks to destroy collective kindness in America. And that's a lot worse than seeing Russia from your house.
The Colonialist's new bullet points:
We used to be a blog about the George Washington University.
After four years of silence, we've decided to give it another go.
This is now a blog about everything.

This blog has no editorial process, so every author takes sole responsibility for their own articles.

We do not promise to be unbiased or even relevant.
We do promise to harbor dissent and discussion in comments and reader-submitted posts.
We will never give a shit about SEO.
Fuck the New York Post.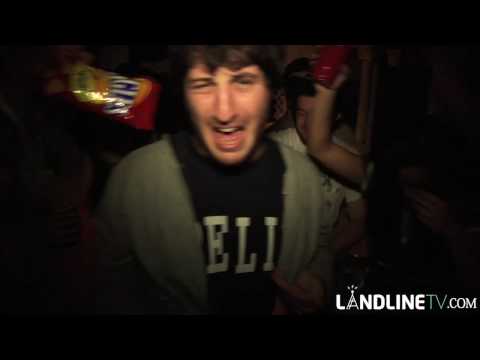 The best improv theater in Washington, DC.
The best improv theater in New York City.
The best sketch comedy group on the internet.
The best college comedy group in the universe.
Is GW ready?
It's the reason you signed up for AlertDC, but you never want to see the text message.
From GW Alert:
UPD and DC authorities are investigating the death of a GW student in Ivory Tower. As the investigation proceeds, the area has been secured by authorities. Please check Campus Advisories for further updates
The Hatchet has some more information:
A spokesperson for the Metropolitan Police Department, Sgt. Kenny Bryson, said that officers responded to an unconscious person this morning, and later requested a squad that investigates natural death. Bryson added that the death is likely not a homicide or suicide.

Schario said the victim was a female junior born in 1989 from New York State living in a quad, and the death was reported by a roommate. She said,  "I do not believe it is being investigated as a suspicious death."

The roommate reportedly found the girl at 8:30 a.m., about an hour before the Alert DC message was sent out.
Our thoughts go out to her friends and family.
If you have any more information, please let us know.
Site Update: This post was written Saturday morning and warranted a heartfelt discussion then (as well as now).  However, we have been having server problems and the post finally made it's way up today.  We apologize that we were not available as a place for discussion when discussion was most needed.

The Hatchet has acquired more details:
Roommates discovered Treanor's body in her bed at 8:30 a.m. on Friday morning and immediately called 911. Her nose and pillowcase were bloody, and she hadn't changed her clothes from the night before. EMS and police units eventually arrived on 23rd Street, and a representative of the Medical Examiner's office pronounced her dead at 10 a.m.

…

Ann-Marie Treanor says she still has no idea what killed her daughter, but wonders whether Laura's prior medical conditions may have played a role.

She said in an interview Friday night that her daughter had recently complained of painful headaches and chronic bruising, and had been treated for Lyme disease in the fall – though Laura was not taking prescription medication at the time of her death, she said. She had also been diagnosed with hand, foot and mouth disease – a condition that affects the skin – in October and had seen a local hematologist. Roommates said the week before her death, Treanor showed them her palms, which had become largely black and blue.
A campuswide memorial is scheduled for Monday, Jan. 26 at 7:30 p.m. in the Smith Center
To help you dance through this historic weekend:
Daft Punk vs. Adam Freeland – "Aer OBAMA"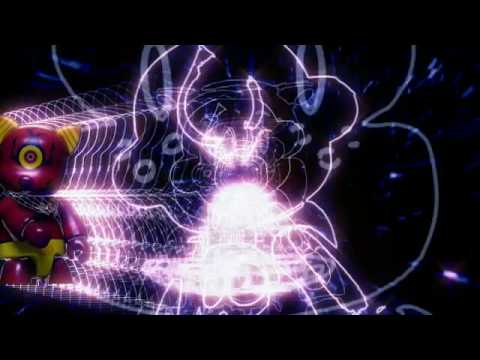 There are three important theatre events this Friday before you start celebrating:
Generic Theatre Company is having their general body meeting Friday at 6pm in Lisner Downstage (across from J St).
14th Grade Players are having their general body meeting Friday at 8pm in Lisner Downstage (across from J St).
To inspire you to come to the receSs show, here is a video from our last show: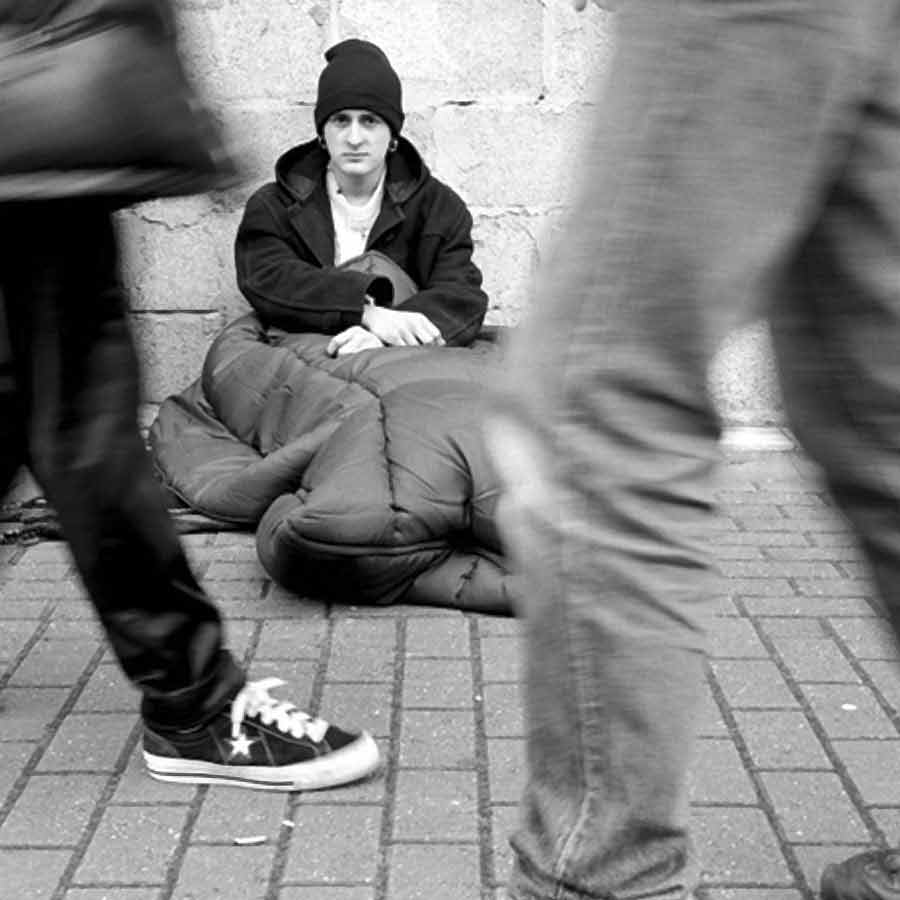 I don't know about you, but most people I know have at least one guest coming in for the inauguration.  Some have registered with the university but most haven't.  This seems like the perfect storm of terrible based on the University's most recent info-mail.  The email says:
Security officers will be positioned at the entrance of most residence halls.  All students will be expected to swipe in at every hall and must sign in all approved guests and visitors.
Visitors who are not members of the GW community (and do not have a current GWorld Card) and visitors who are not approved Inaugural Overnight Guests WILL NOT BE ALLOWED entrance into the residence halls from Monday, January 19 at 9 pm to Tuesday, January 20 at 7 am and again from Tuesday, January 20 at 9 pm to Wednesday, January 21 at 7 am.
Those are some strong words (and awkward colors) from the University.  I'm not sure if they comprehend how many people they are going to be turning away at the doors of residence halls.  The administration can't be stupid enough to think that this is going to change the mind of students who have told friends that their floor is open.  If they plan to be strict with their policy, they are leaving at least one hundred kids with out a place to stay.  Where do they think they will go?
While I understand there is a security issue involved, they must have some sort of back up plan.  What are they going to do when the guards at Thurston are turning away hordes of visitors from eight hours away?  Will GW really leave guests out in the cold?
It wouldn't make for excellent press when Gelman Library is filled with homeless travelers borrowing the GWorld of any person who will let them.  While I know students should have followed the regulations, what is the University's back up plan when most people haven't?
Let us just hope that they have chosen to use strict language but not so strict screening practices as Tuesday nears.